(c) RebelPawz Maine Coons 2015
Mainelanders PPawlez Vous Anglais (aka Angel), This fabulous treasure comes to RebelPawz Maine Coons from our good friends at Mainelanders Maine Coons just outside Christchurch and she is 100% from imported lines, which we think is quite important to the future of the Maine Coon breed in New Zealand.
Born 14 September 2016.
Angel is a 4wd Polydactyl and she a black tortie tabby. She is very busy growing up and having fun. She is a very confident girl and we love her attitude already! She is very cheeky and loves hanging out with either Ashas or Embers kittens and generally making mischief around the house. She managed to get a 3rd BIS placing as a kitten in the NZCF National show in 2017 in Christchurch. Angel has gone Silver in NZCF in 2018. An effort which we are extremely proud of.
See Angels pedigree here.
Sire: FullOfCharm Valentino (aka Tino)
Tino is imported from Australia.
See Tinos pedigree here.

Dam: Wakpalaluta X-P Allegetisch (aka Ally)
Ally is imported from Germany.
See Allys pedigree here.
Angel has had a clear HCM heart scan and we will be doing hip xray after her next litter, probably in early 2019. A full DNA testing panel however has been done, and come back good.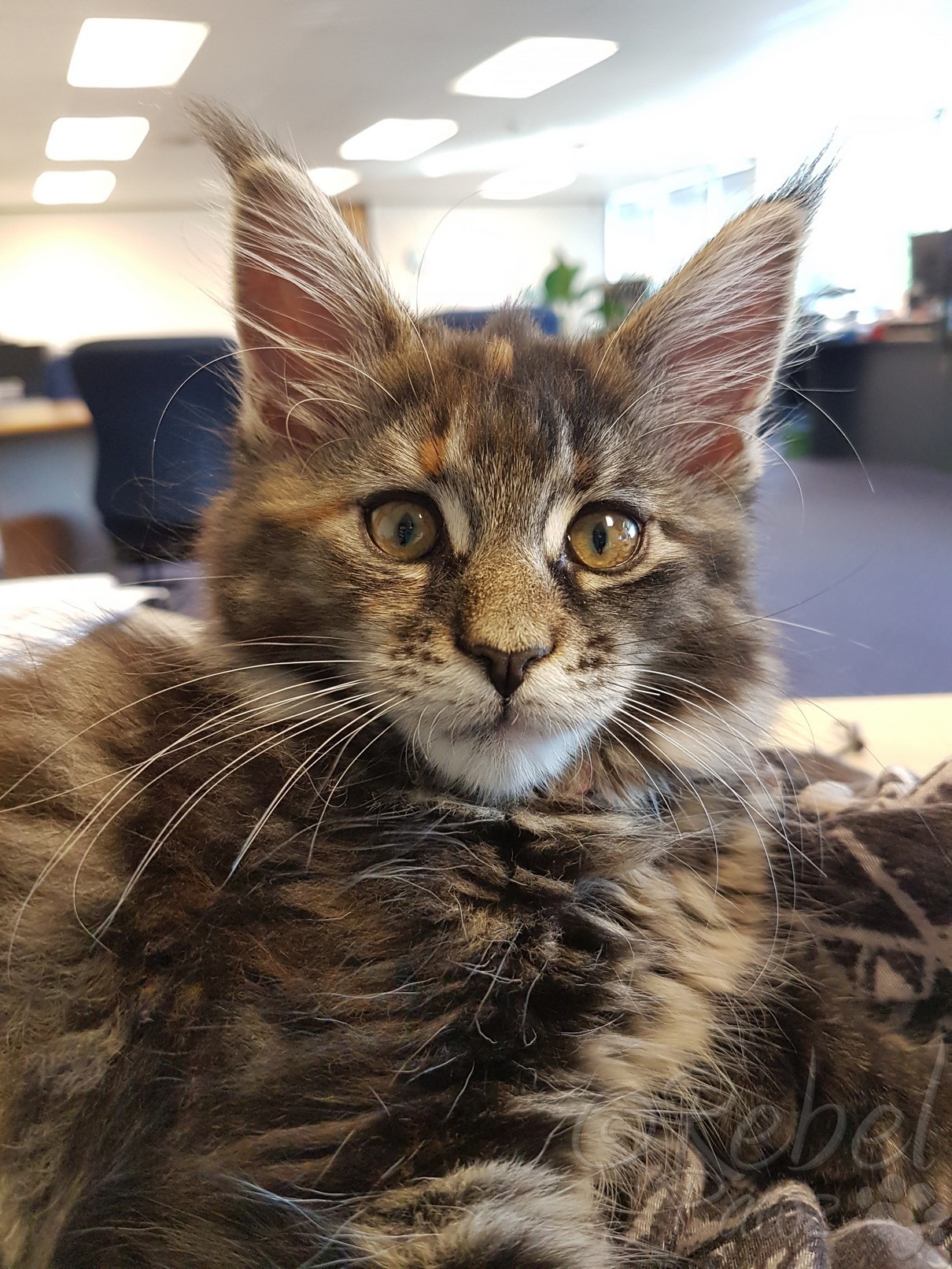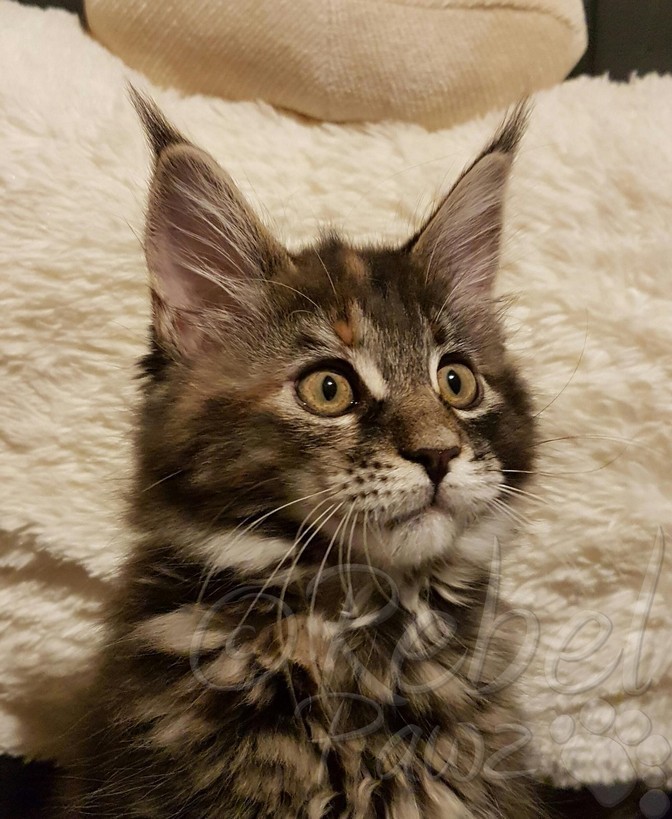 Angels Litters:
31 Oct 2017
2 Nov 2018
19 Sep 2019
2 Mar 2020
4 Nov 2020