(c) RebelPawz Maine Coons 2015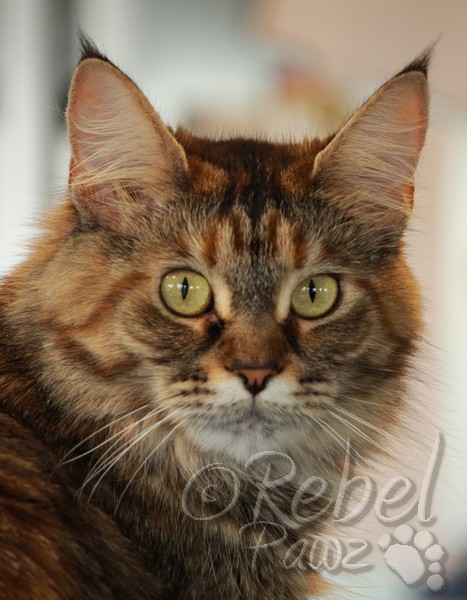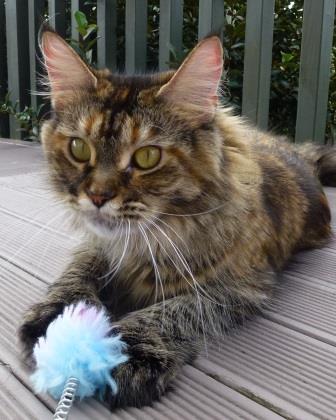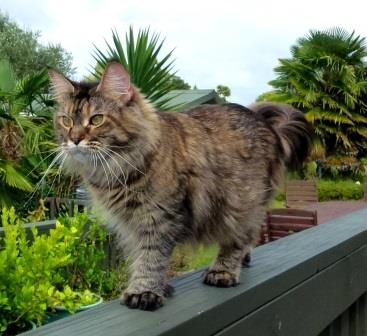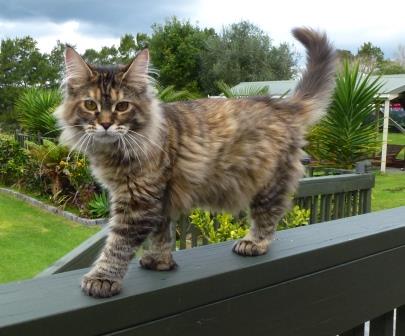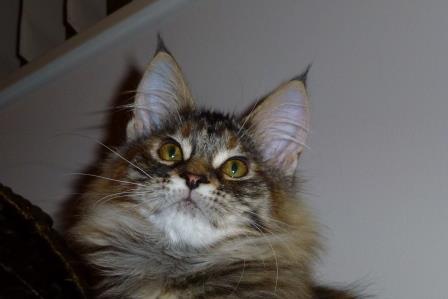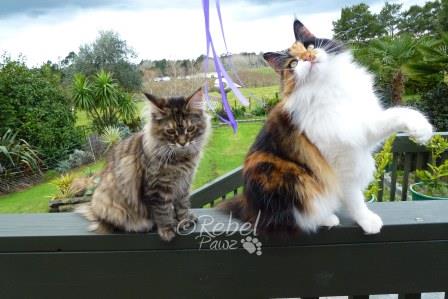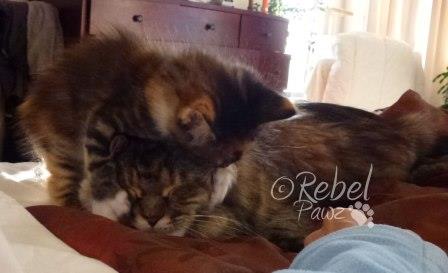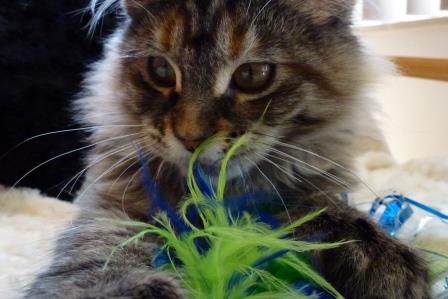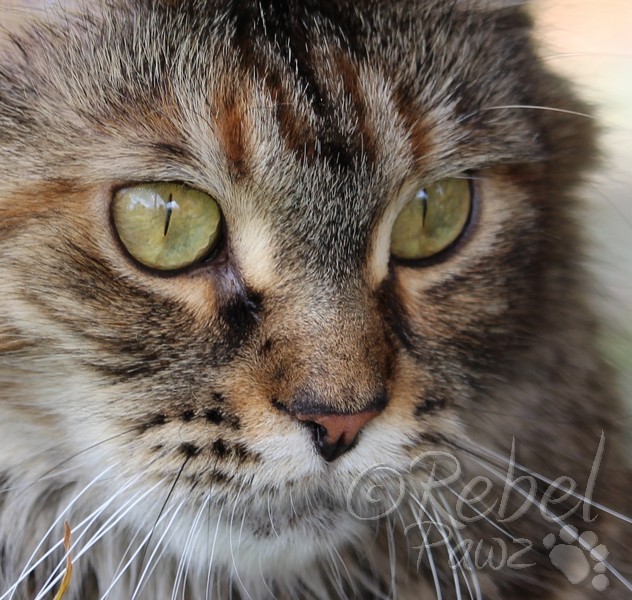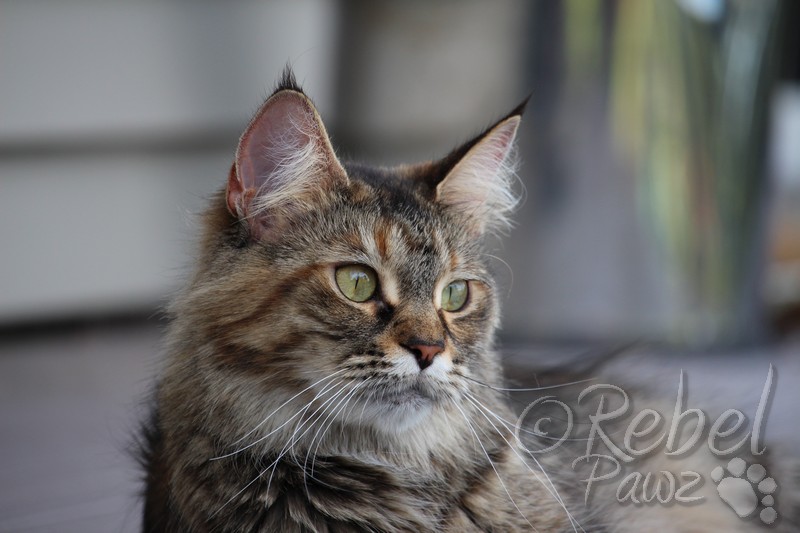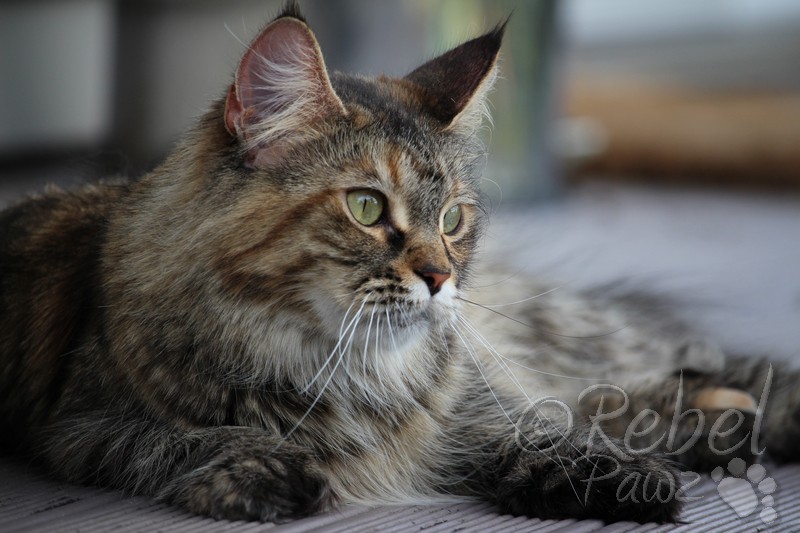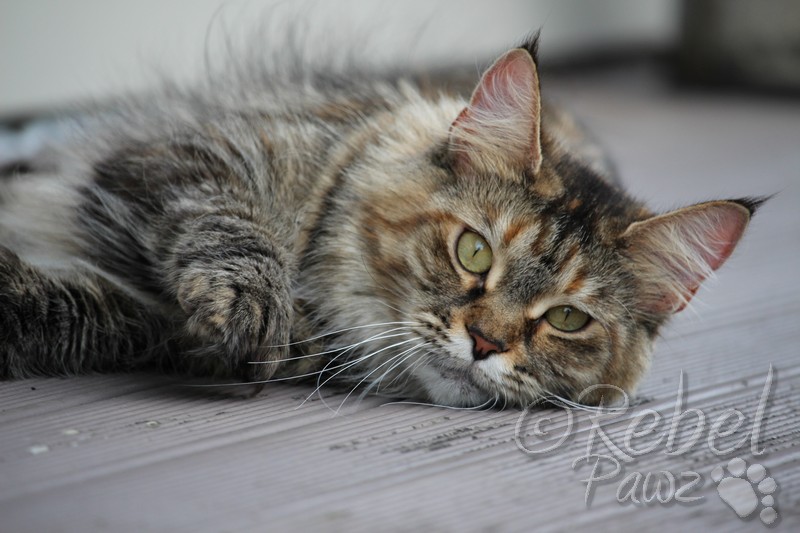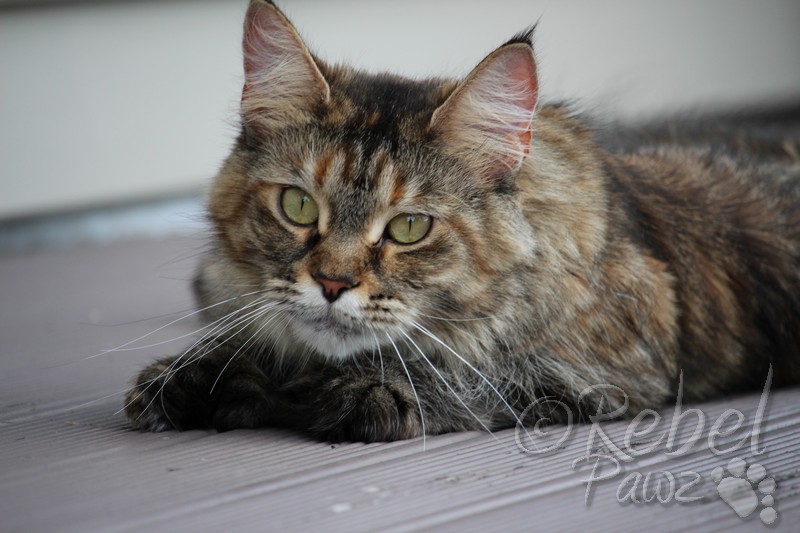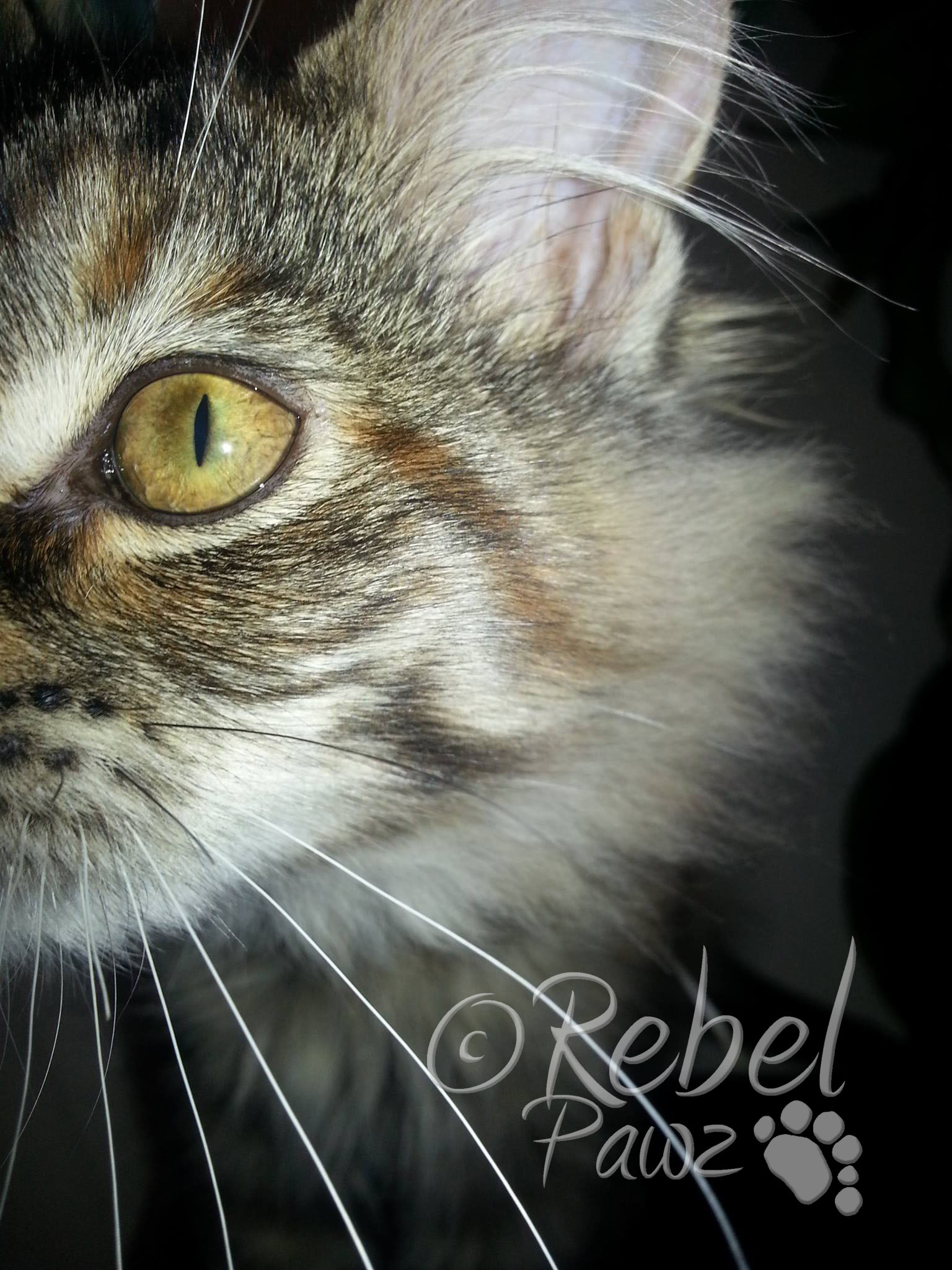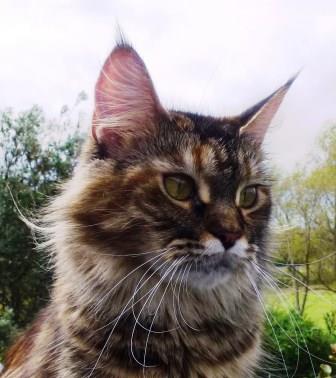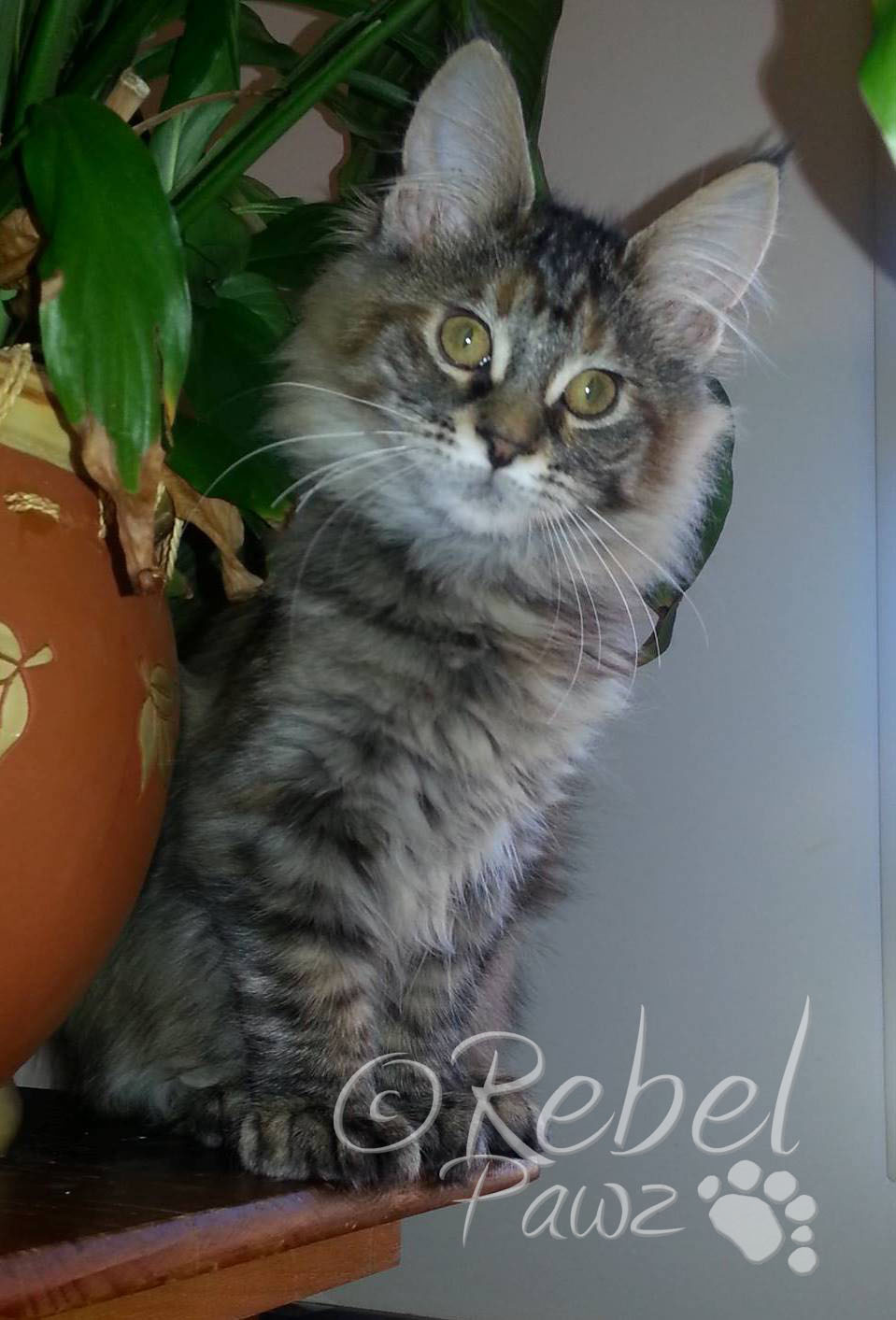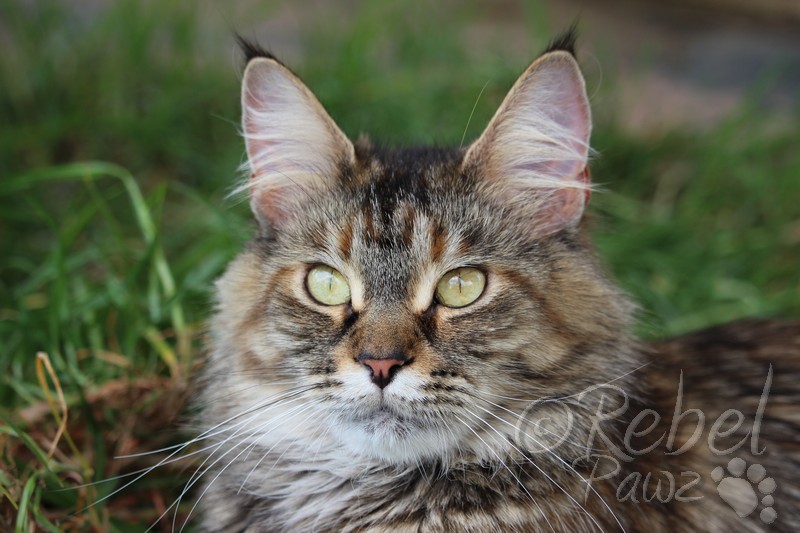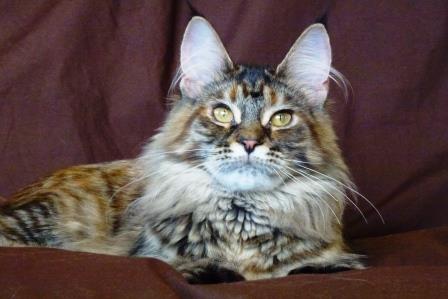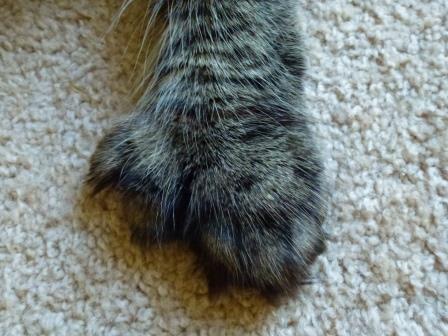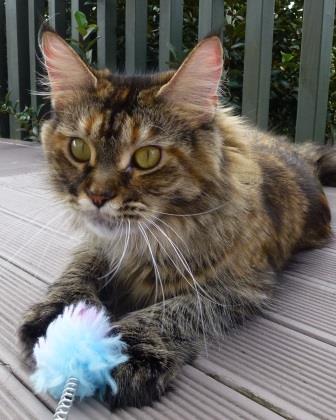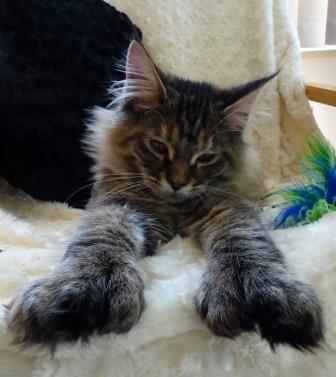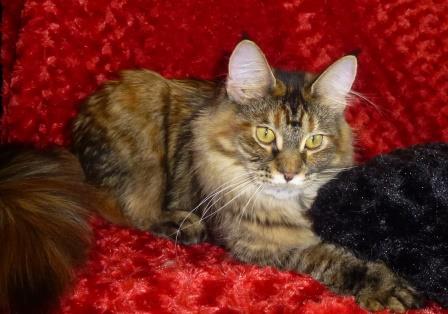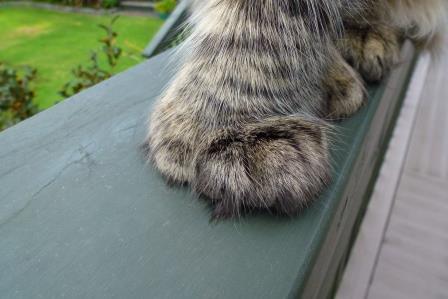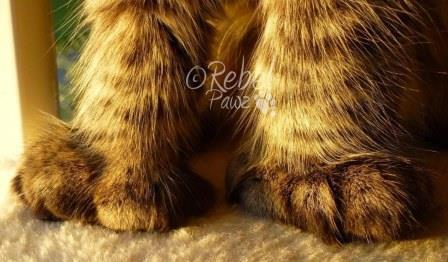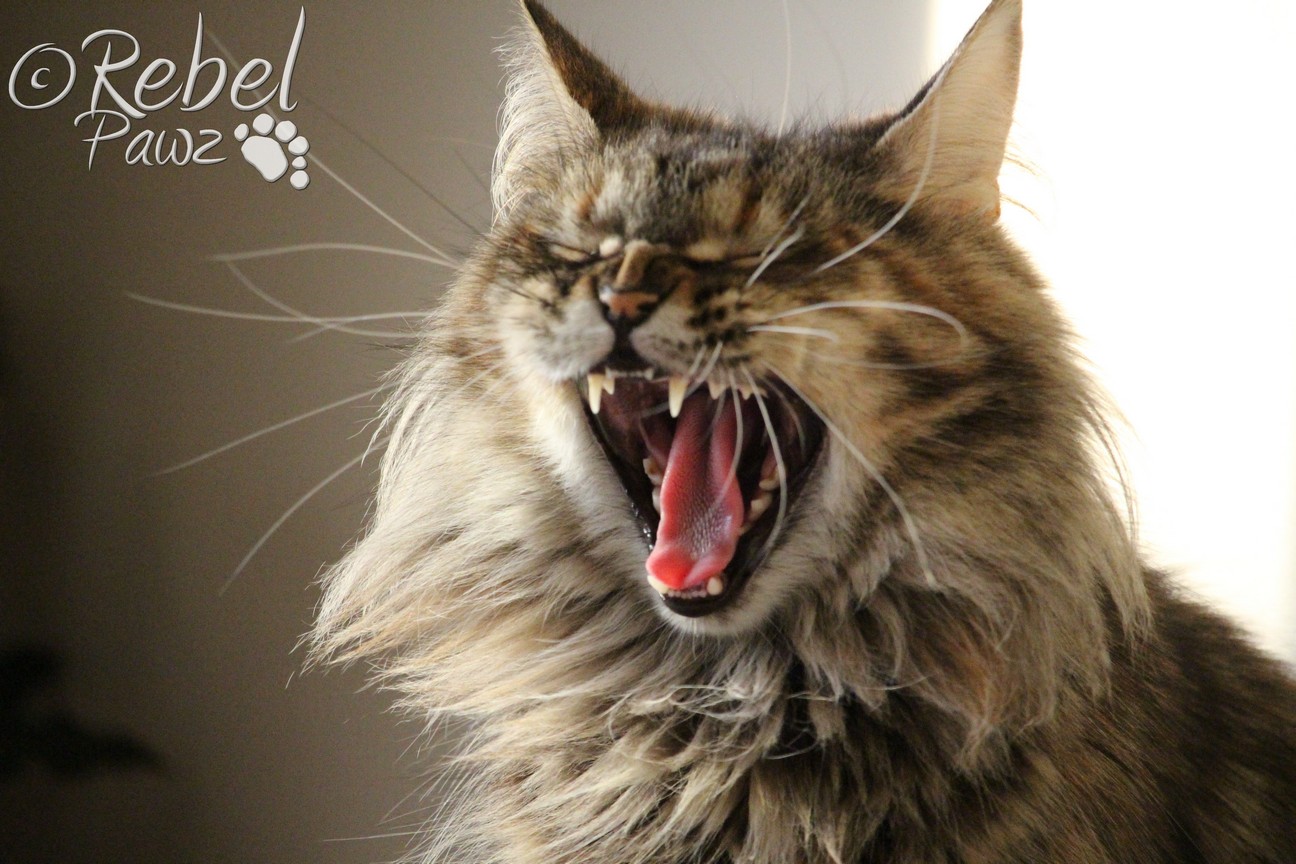 Kittycourt Embers N Ashes (aka Ember), our very first breeding queen.
Born 17 March 2013.
We have been incredibly lucky to have Ember as our foundation queen here at RebelPawz. A million thanks goes to Zena Pigden and Elizabeth Currie of Shiningwater and Kittycourt Maine Coons and Soozn Grindell of Mainelymagic Maine Coons, for their trust in us and the opportunity to start our own breeding program.
Ember is a 4wd Polydactyl. she has 6 gorgeous toes on each of her front feet and 5 on each of her back feet. They are big and ooh so beautiful.
She is a beautiful brown tortie tabby girl, with the most gentle purry cheeky nature and great boning.
Ember retired from breeding in August 2017 and she living in a life of luxury in her forever home.
check Embers pedigree here.
Sire: Shiningwater Kendry P (aka Finn)
Finn is a beautiful classic brown tabby polydactyl
Boy. Finn has done very well on the show bench and has reached Gold Double Grand Champion status.
See Finns pedigree here.

Dam: Mainelymagic Miss Moneypenny P (aka Penny)
Penny is a stunning red mackarel tabby
polydactyl girl.
See Pennys pedigree here.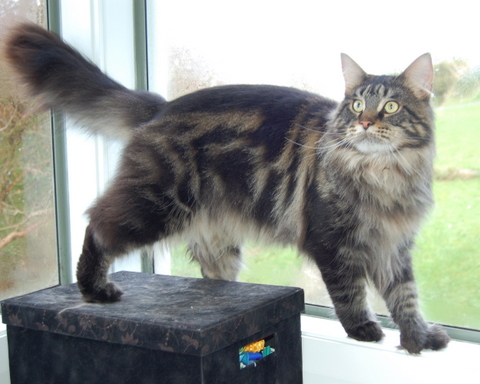 Ember has had a DNA test for HCM, which has come back negative. She has also had a heart scan done by Richard Lucy, from his base in Christchurch; that came back normal. Ember has furthermore had a hip xray, which has come back normal on both sides. The result is available to view on her pedigree on Pawpeds (link above). The heart scan is not yet showing on the Pawpeds site.