(c) RebelPawz Maine Coons 2015
RebelPawz Brimful of Asha (aka Asha), our second breeding queen and our very first own offspring. We are very proud of our wee poppet.
Born 26 March 2014.
Ahsa is a 4wd Polydactyl and she is a black tortie tabby with white. She has an outstanding personality, loves everyone, and she is sweet, gentle, cheeky, talks alot and is generally just adorable. Being an only child from our first litter, she has been thoroughly spoilt by her mummy Ember, but she has turned out to be a fabulously outgoing and friendly girl (partly due to her ragdoll aunty, Skye, who has done a fabulous job of showing her boundaries!). We know she has passed this fabulous personality on to her offspring, and we are thrilled to have further litters with her.
See Ashas pedigree here.
Sire: Shiningwater Boy Blue (aka Blue)
We are hugely endebted to Gillian Titterrell and Tim Dwyer of Abfabfelines for the use of Blue as a stud in our breeding program. Blue is a beautiful large
classic silver tabby and white boy, with an gentle nature and he great looks. Blue is a non-polydactyl cat.
See Blues pedigree here.

Dam: Kittycourt Embers N Ashes (aka Ember)
Our Ember is a very sweet girl, with an
incredibly gentle personality and a playful
glint in her eye.
Ember is a mackarel brown tortie tabby
and a 4wd polydactyl.
See Embers pedigree here.
Asha has had a hip xray, which has come back normal on both sides. The result is available to view on her pedigree (link above). She has had her heart scanned and it has come back as normal. The result will eventually show on Pawpeds.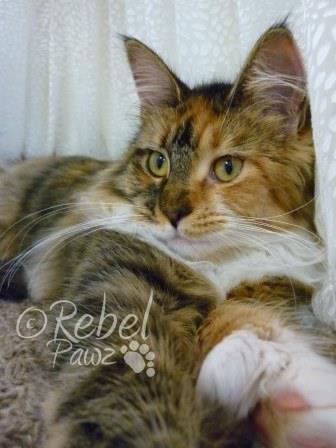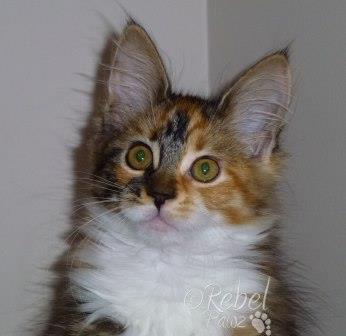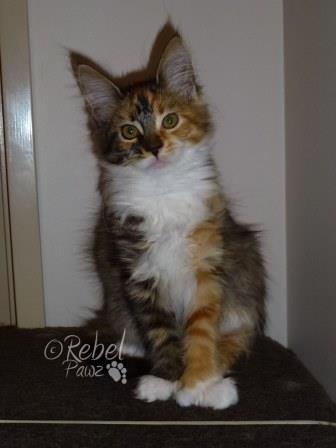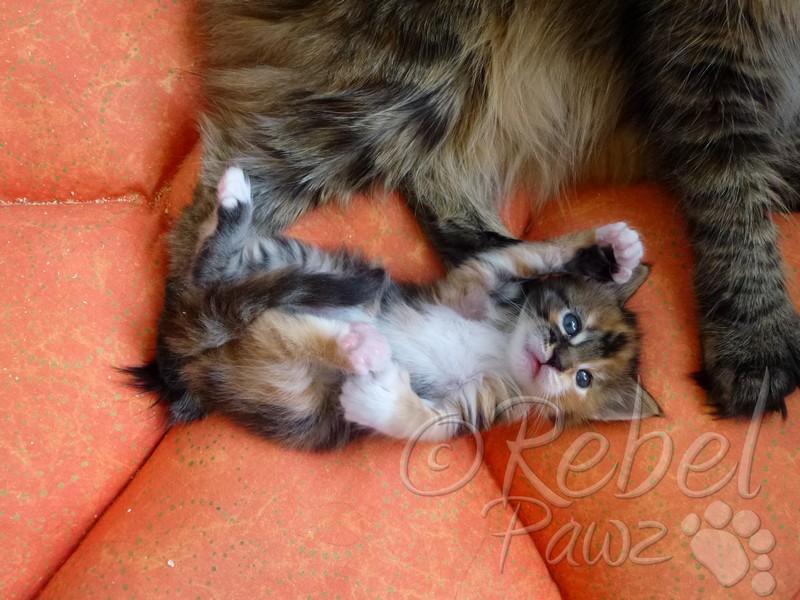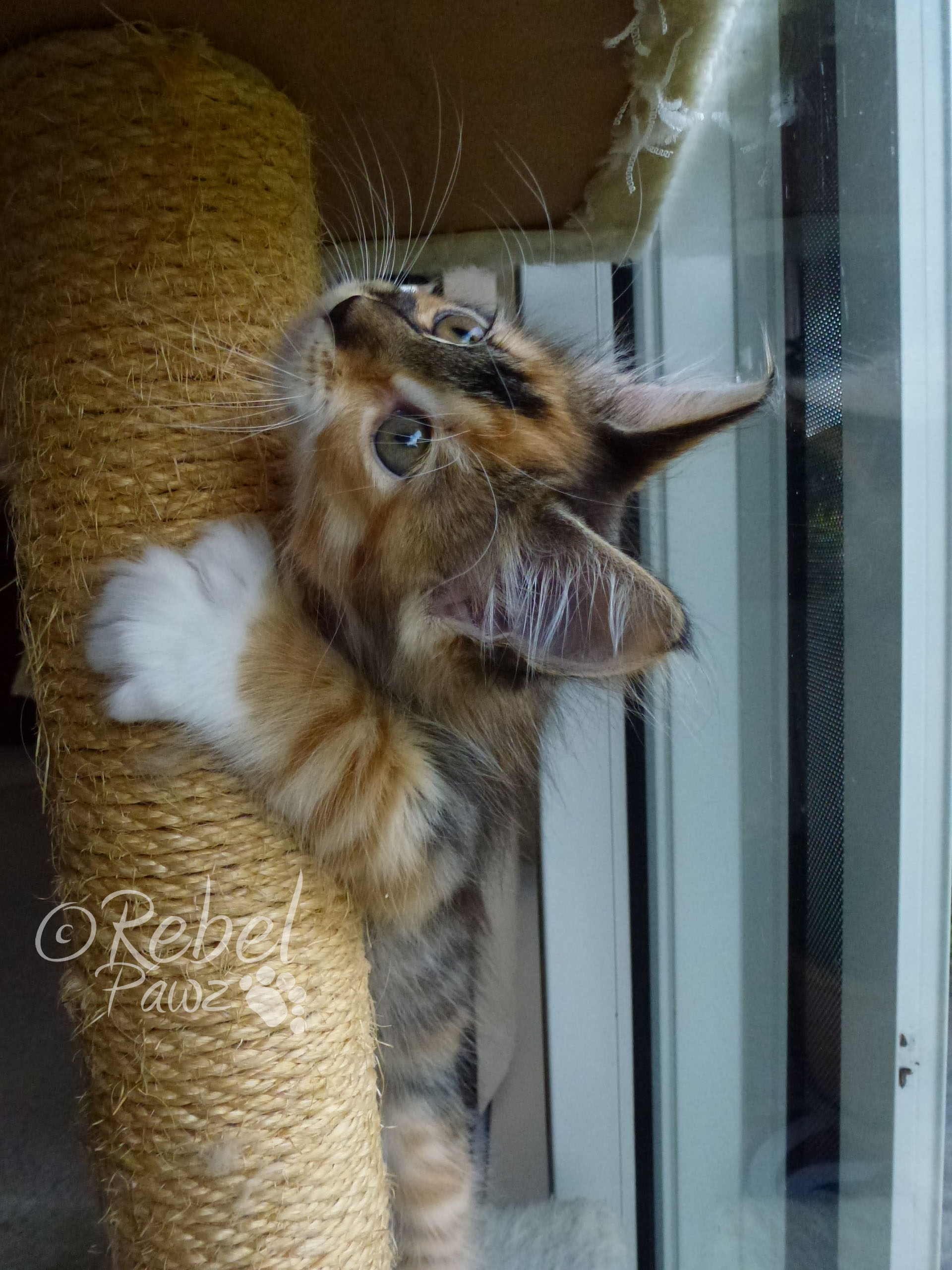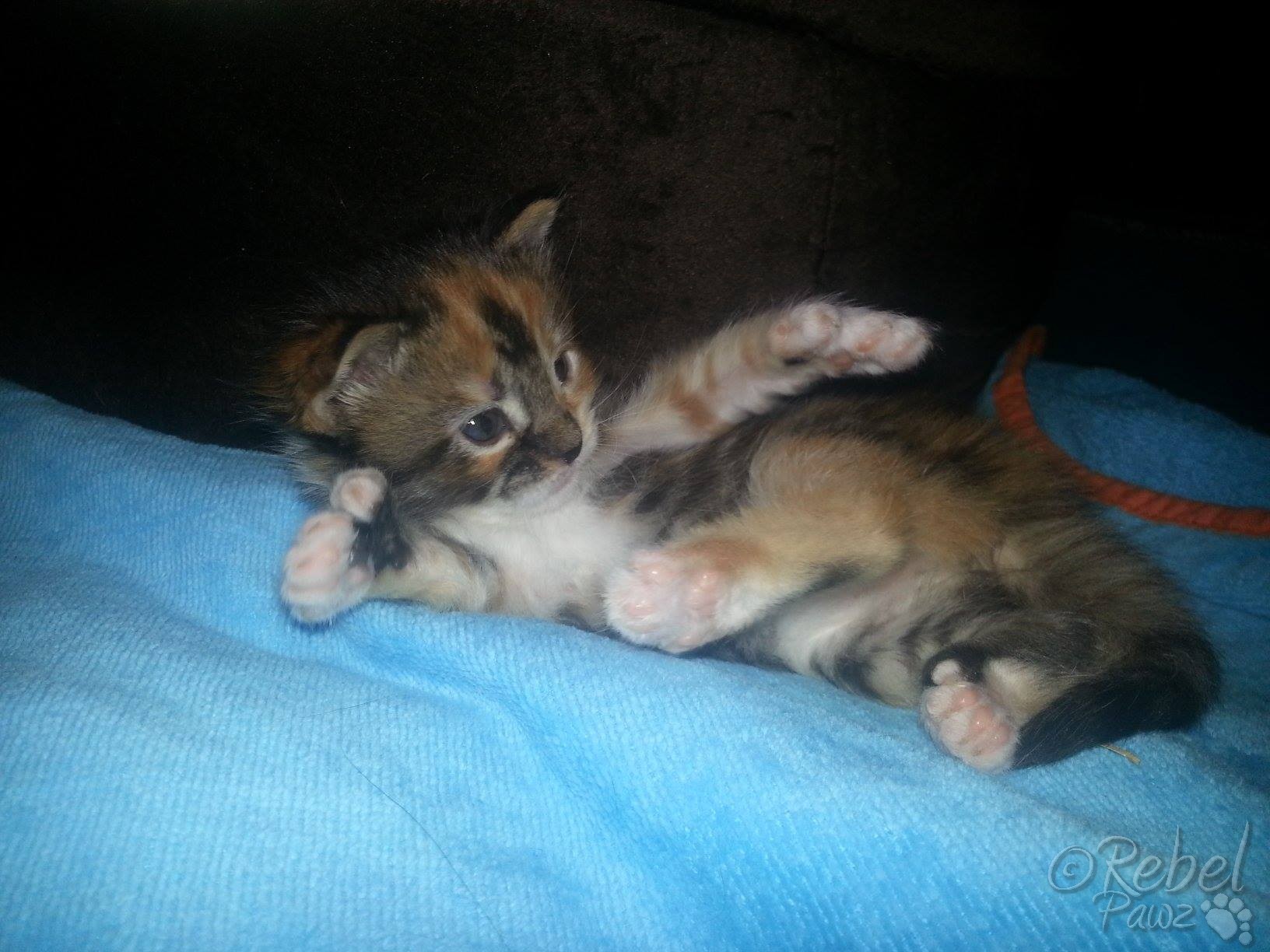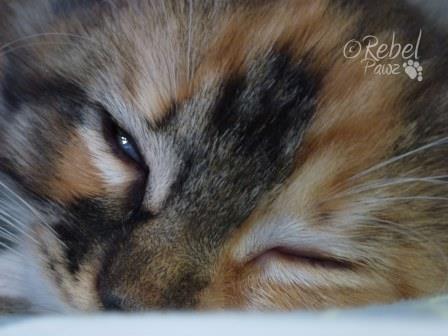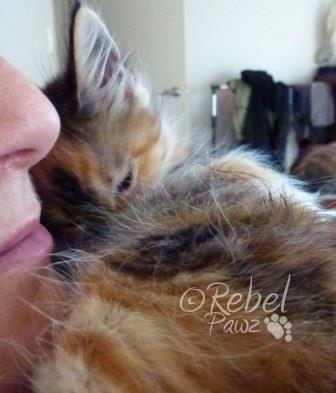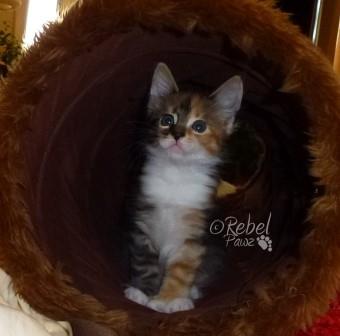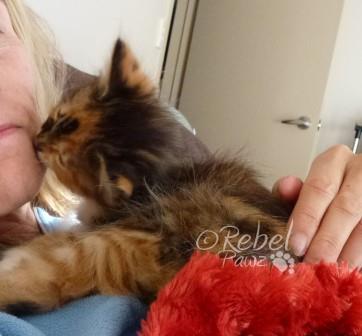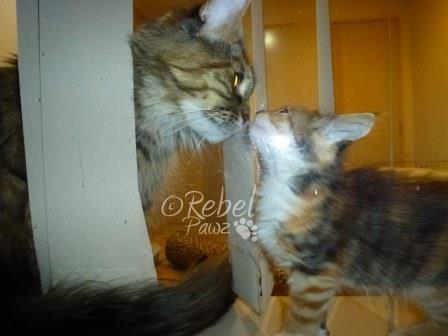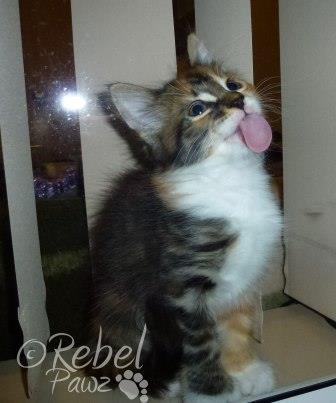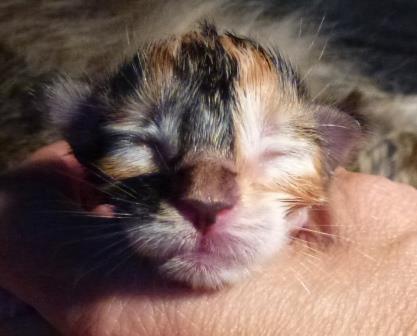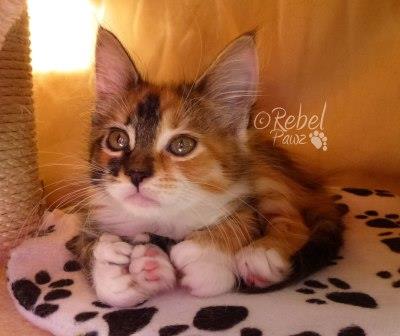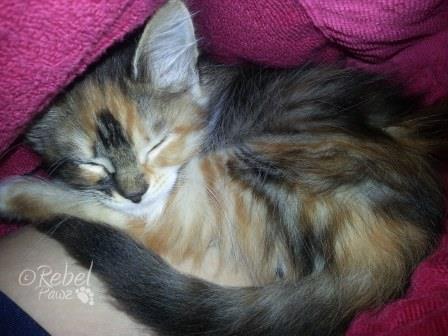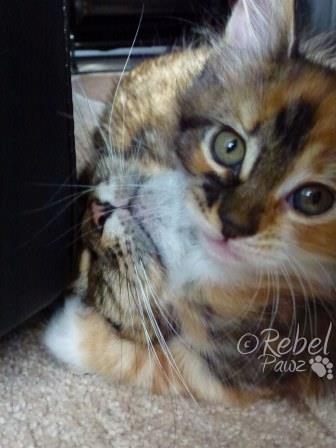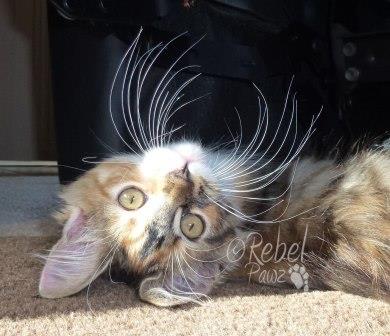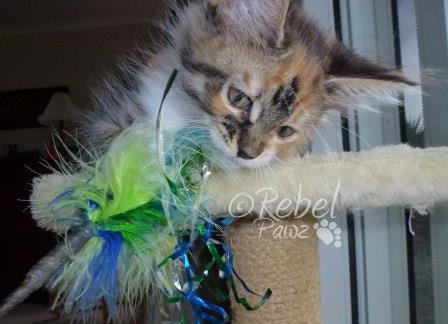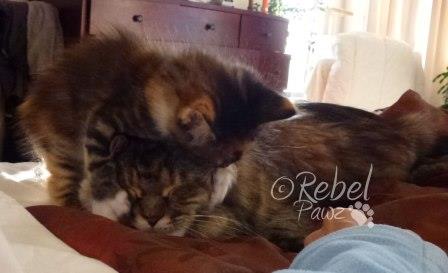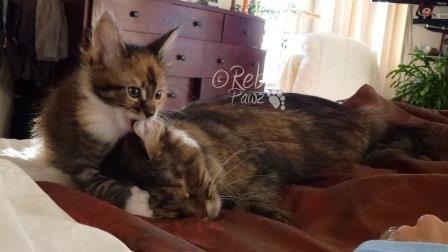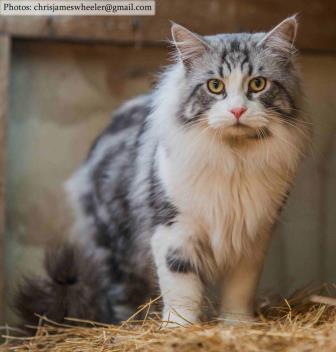 Asha's litters:
28 Mar 2018