(c) RebelPawz Maine Coons 2022
Mainelanders Kilkenny PP (Kenny)
Born 3 May 2020.
Kenny is a very special only baby boy out of Ishcus Killian (imp GBR) and Mainelanders Littleblackdress PP.
Kenny is a black silver classic tabby and white boy. He is a 4wd polydactyl. He is absolutely enourmous. At 2 years old he is a very lean 9 kg and still growing. He stuns everyone with his size, personality and presence at shows every time.
We are extremely fortunate to have Kenny with us. We love his fantastic laid back attitude. He really is the ultimate show boy. We love showing Kenny off at show he loves showing off at shows and nothing ruffles him, which has also shown off in his off spring. We are excited to try more matings with him in the future.
See Kenny's pedigree and official test results here.
Kenny has had a clear HCM heart scan. hip xray is looking good, but has to be resubmitted due to the picture quality. A full DNA testing panel has been done, and come back all clear.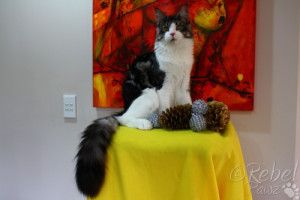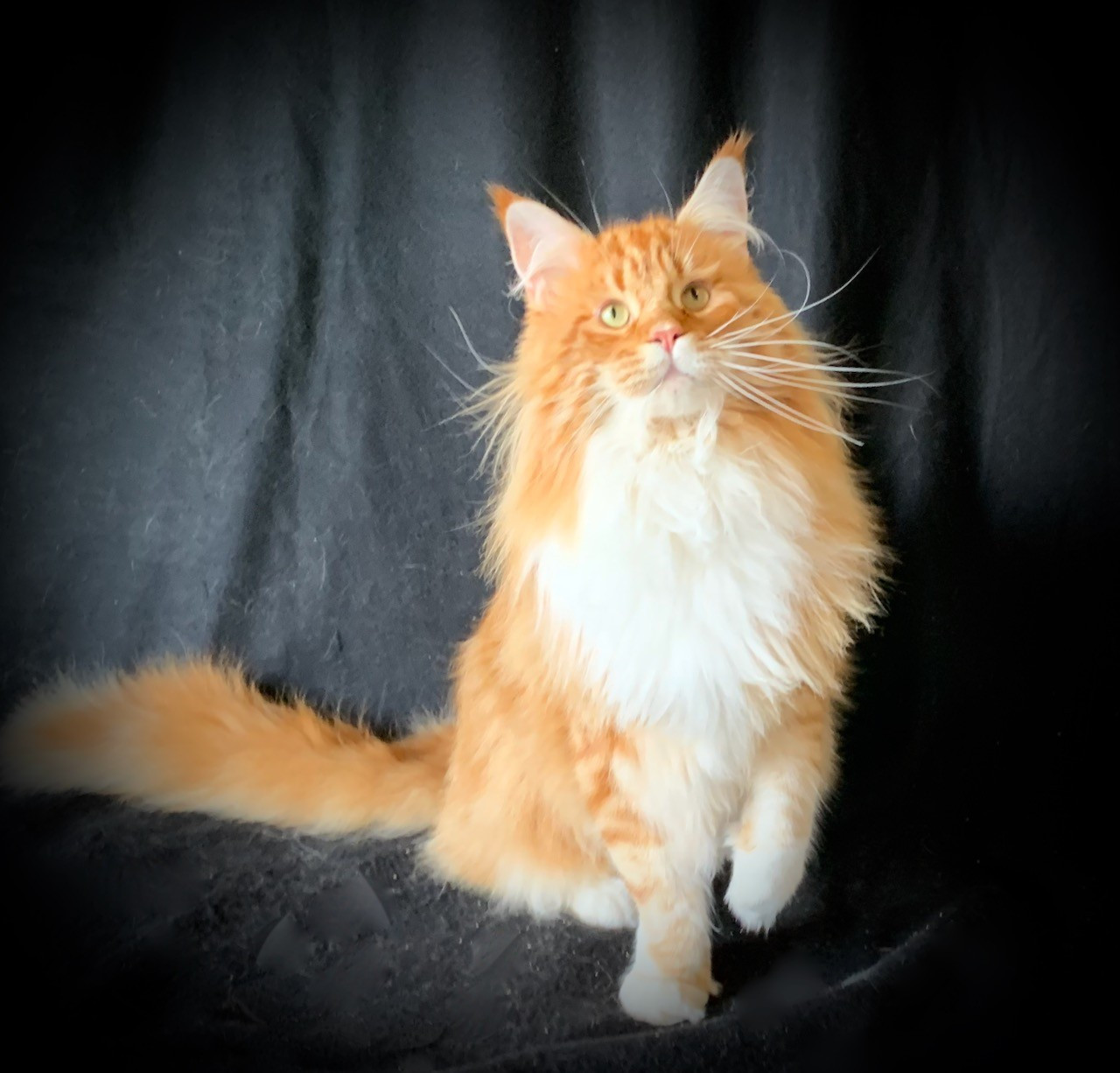 Mainelanders Littleblackdress PP