(c) RebelPawz Maine Coons 2015
Mainelanders Chit Chat PP (aka Chatty). Chatty comes from our good friends at Mainelanders Maine Coons just outside Christchurch and she is a fabulous black tortie smoke. I am very pleased to have another solid colour in our breeding program. We should be able to get some glorious babies with both Vannie and Marley.
Born 29 July 2017.
Chatty is a 4wd Polydactyl and she a black tortie smoke. She is very busy growing up and having fun. She is a very confident girl and we love her attitude already! She is just delightful. We look forward to seeing some kittens from her in spring 2018.
See Chattys pedigree here.
Sire: Mainelander Spider Fern PP (aka Spider)
Stunning solid black boy of impressive size. 4wd poly.
See Spiders pedigree here.

Dam: Vladimir Pocketful of Sunshine (aka Sunny)
Sunny is a beautiful red silver tabby and white girl.
She is a non poly.
See Sunnys pedigree here.
Chatty has had a clear heart scan and we will be doing hip x-ray after her first litter probably in early 2019. Full DNA panel testing has been done, and come back good.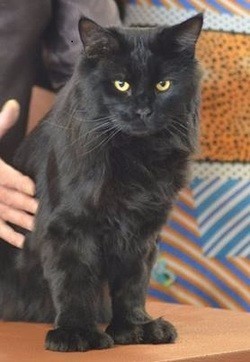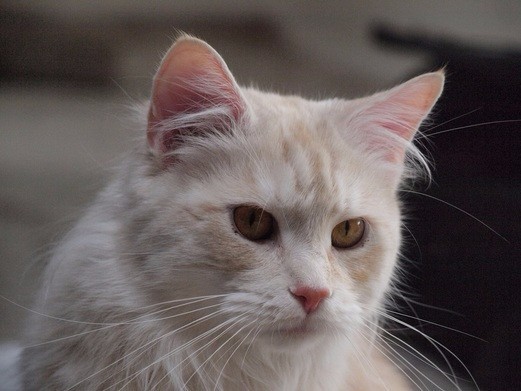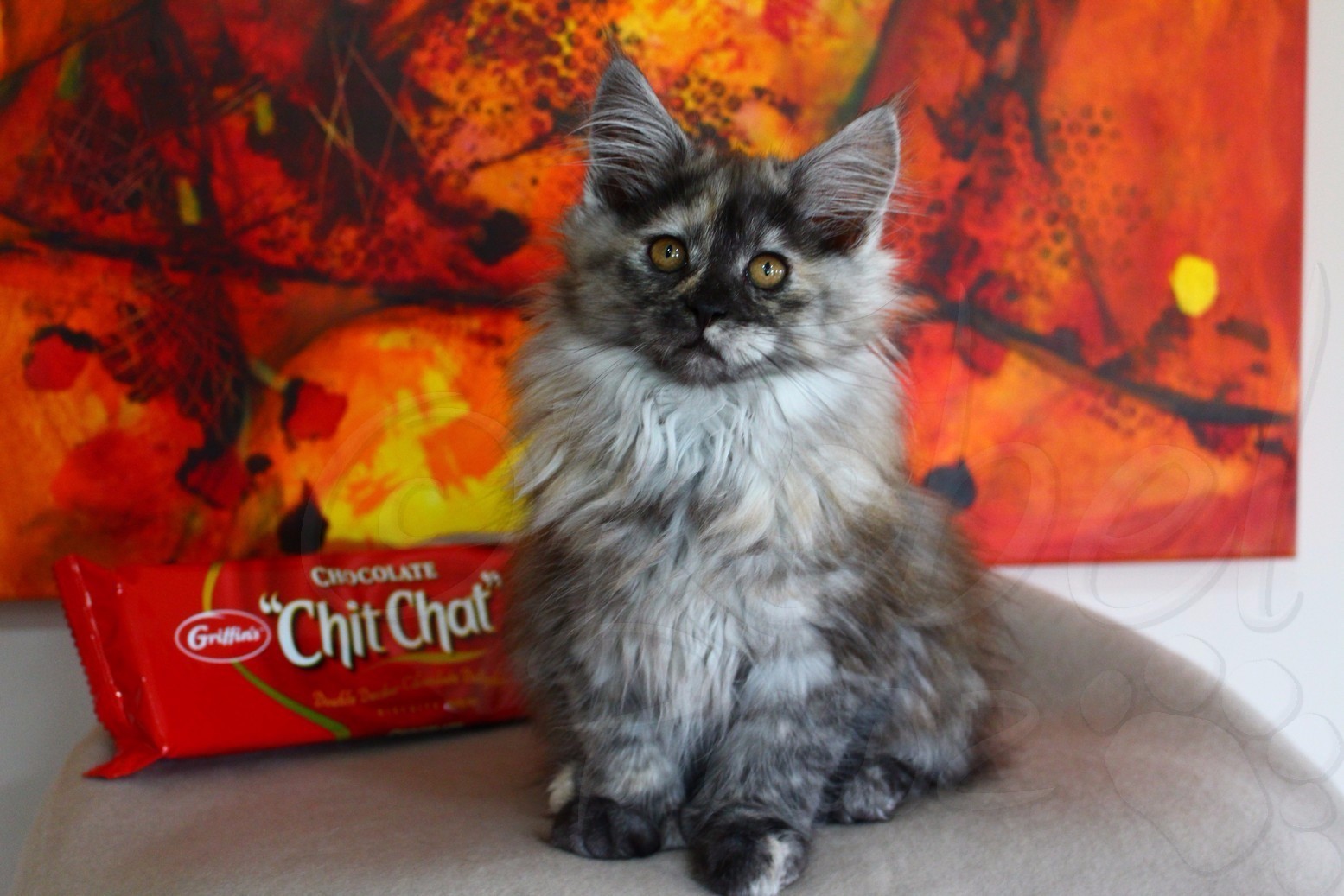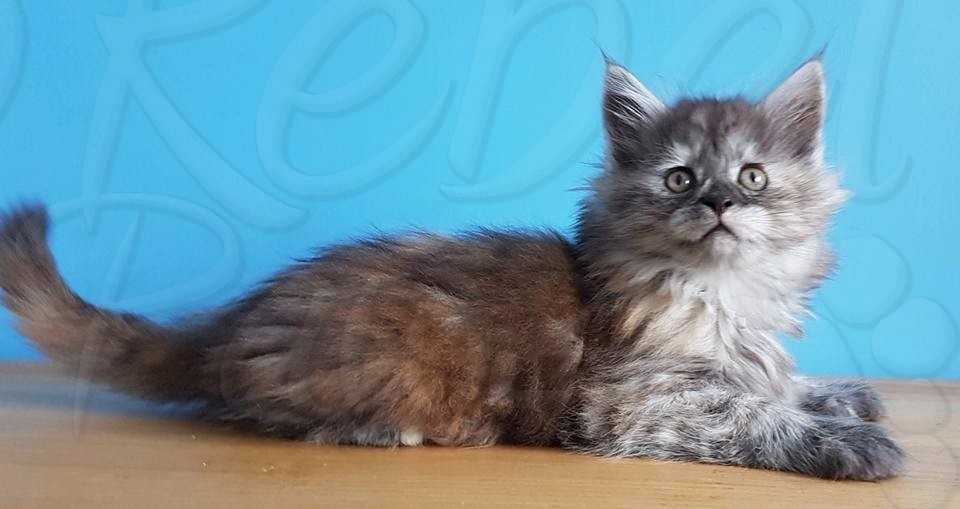 Chatty's Litters:
4 Nov 2018
7 June 2019
24 Dec 2019