(c) RebelPawz Maine Coons 2015
RebelPawz Aspen (aka Aspen). She is our 3rd generation Maine Coon, and we love her so much. She has given us some gorgeous kittens including our precious girl Mon. Aspen is now retired and living with a lovely family close by with one of her sons.
Born 6 January 2017.
Aspen is a 4wd Polydactyl and she a black tabby and white. She has a very, very sweet gentle personality, and so loving.
See Aspens pedigree here.
Sire: Mainelanders Spider Fern (aka Spyder)
See Spyders pedigree here.

Dam: RebelPawz Brimful of Asha ( aka Asha)
See Ashas pedigree here.
Aspen has a successful HCM heart scan. DNA testing has been done. She has had HD xrays done too and has a normal and a 1 graded hip.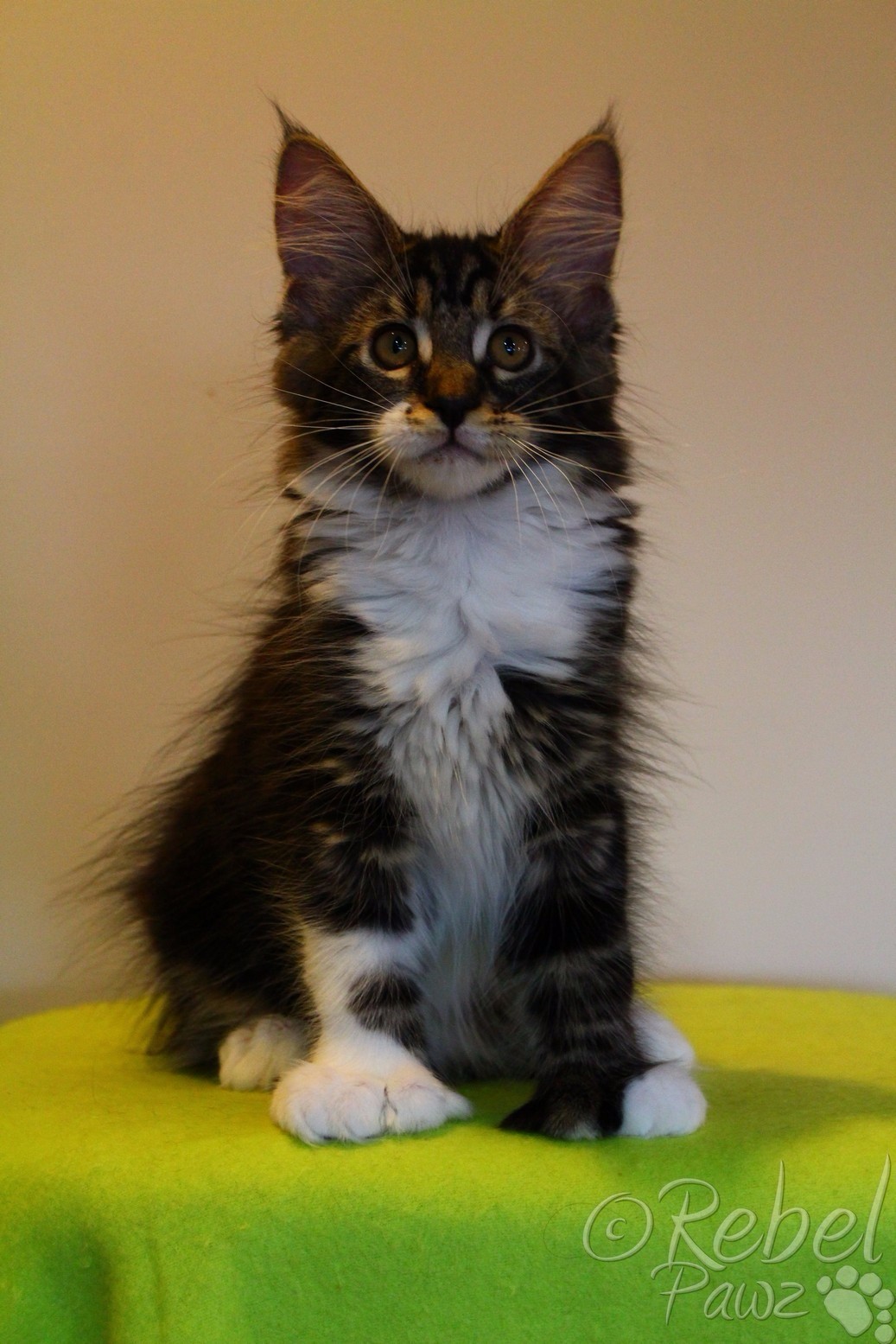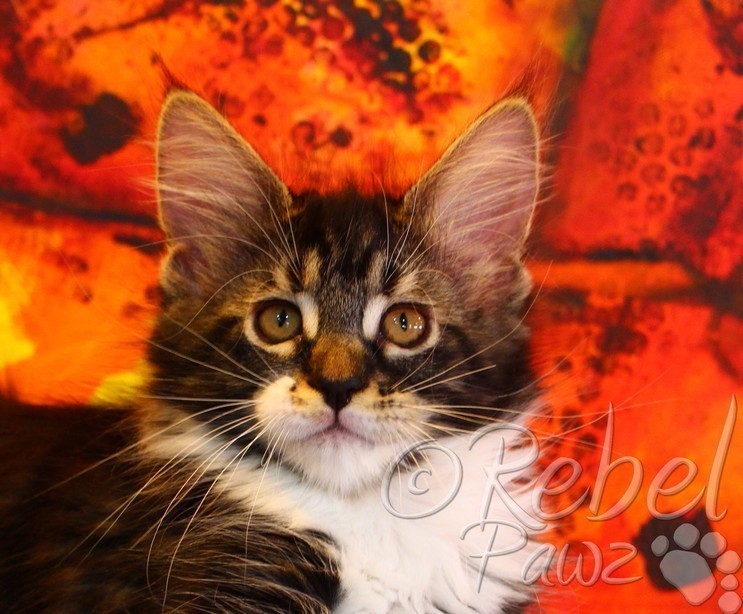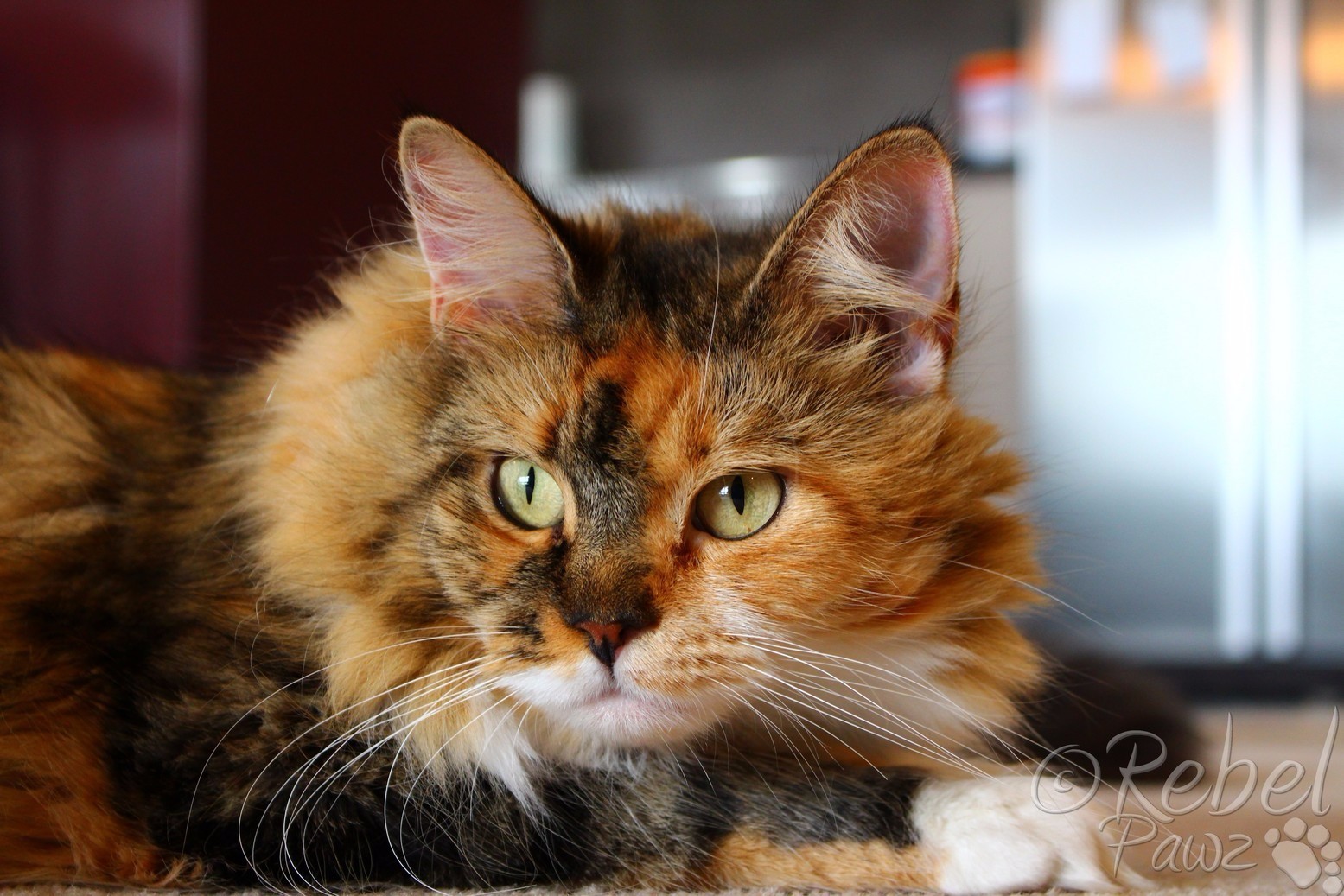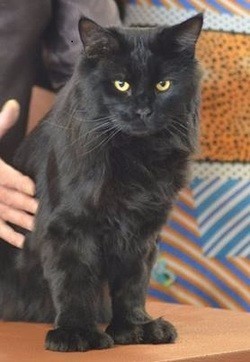 Aspens Litters:
23 Feb 2018
5 Nov 2018
30 Sep 2019